1.9" Polished Baltic Amber Pendant (Necklace) - 925 Sterling Silver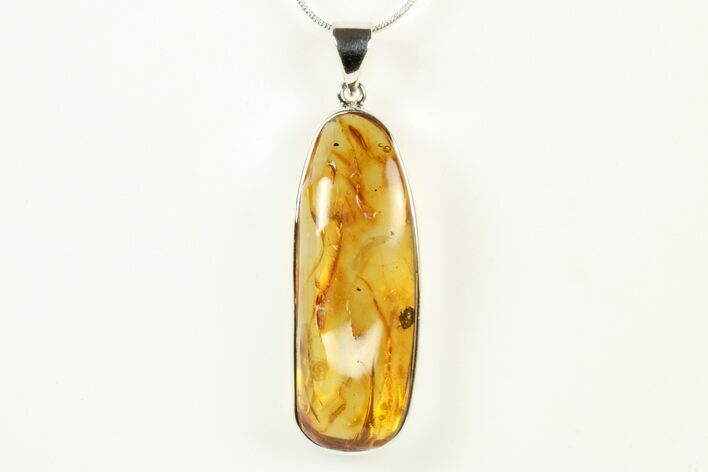 This is a 1.9" tall pendant made from 44 million year old baltic amber. The amber is set in 925 sterling silver and comes with a 24" silver plated snake chain to complete the necklace.
Please note, the market is flooded with fake amber, often plastic with insects embedded in them. In fact the majority of amber I see sold on the internet is not real. If you see something that looks too good to be true, often it is. Only buy amber from reputable dealers.
LOCATION
Shores Of Baltic Sea
SIZE
1.9" tall, Chain 24"