1" Fossil Ginsu Shark (Cretoxyrhina) Tooth - Kansas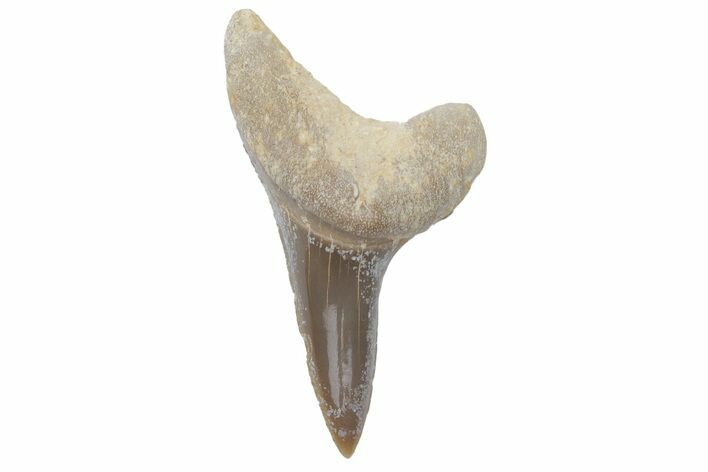 This is a fascinating, 1" wide tooth from a Ginsu Shark (Cretoxyrhina sp.) a genus of large mackerel sharks from the Late Cretaceous period. The enamel is well preserved on the dental surface. Comes in acrylic bubble case.

Paleontologists believe these ginsu sharks grew to be about 7-8 meters long. Their teeth are both sharply pointed and laterally flattened, and the slicing-and-dicing motion they would have employed while feeding with them is what gives them their common name "Ginsu Shark", after the ginsu knife used for culinary purposes.








LOCATION
Blue Hills, Kansas
FORMATION
Carlile Formation