1" Partially Rooted Crocodylomorph (Araripesuchus) Tooth - Morocco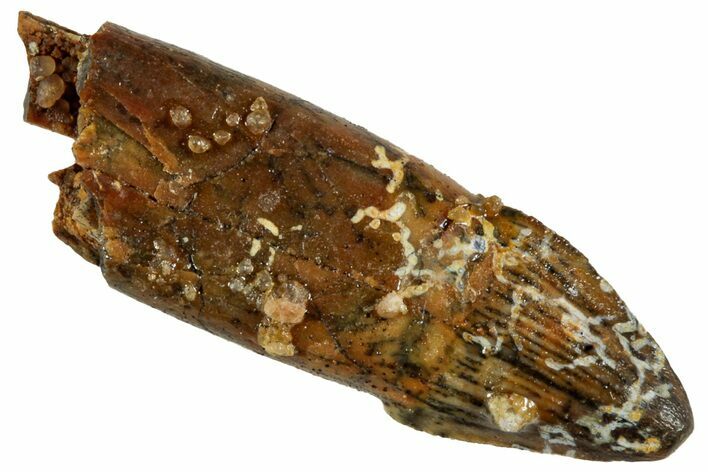 This is a partially rooted crocodylomorph (Araripesuchus) tooth from the Kem Kem Beds of Morocco. The serrations along each edge are still visible.
Comes with an acrylic display case.
Araripesuchus, colloquially nicknamed "RatCroc" upon the discovery of specimens in Argentina, was a notosuchian crocodylomorph from the Cretaceous period of the Mesozoic era, 125 to 66 million years ago. They lived in the warm and wet regions of South America and North Africa, and specimens have even been found in Madagascar. The name Araripesuchus, meaning "Araripe's Crocodile", refers to the Araripe basin of Brazil, where the first specimens were collected in 1959. The nickname "RatCroc" refers to the small size, terrestrial adaptation, and large faux-canine teeth placed towards the front of the skull, similar to a rat's incisors. Measuring just under 6 feet (2 meters) at the largest, Araripesuchus was likely a smaller predator in its native ecologies.


SPECIES
Araripesuchus sp.
LOCATION
Taouz, Kem Kem Basin, Morocco