10.2" Camarasaurus Atlas (1st Cervical) Vertebrae - Very Rare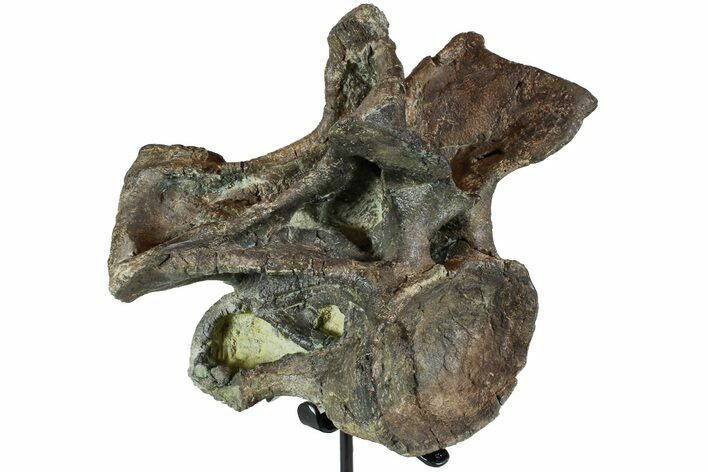 This is a very rare piece found this summer in one of our partner's Morrison Formation quarries near Dinosaur, Colorado. It is a first cervical (Atlas) vertebrae of a large Camarasaurus. These vertebrae are very unique in shape, situated right behind the skull and are quick rare because an animal will only have one of them. They are also much more delicate than the other vertebrae, thus are more likely to be destroyed or damaged prior to fossilization. Not only that they just look really cool.
The vertebrae measures 10.2" wide and comes with a custom metal stand for display.
Like most dinosaur material that is found heavily fractured in the ground due to geological processes there is a lot of repair and restoration to fill in cracks and restored partially eroded areas on the surface.
Don't pass this piece up, you might not see another for sale.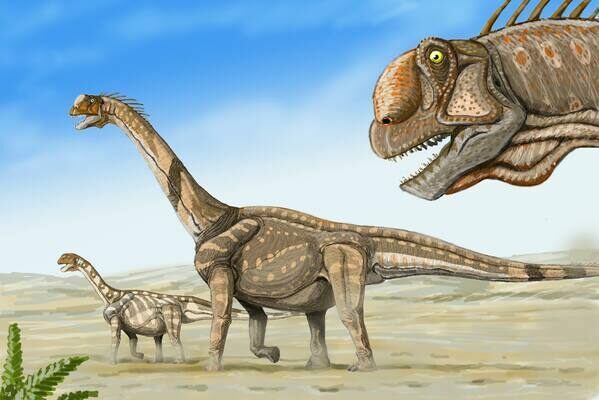 Camarasauru was a genus of sauropod dinosaur commonly found in the Morrison Formation. It was quite bulky, reaching lengths of up to 80 feet and a weight of about 50 tons.
SPECIES
Camarasaurus grandis
LOCATION
"Salt & Pepper Quarry", East Of Dinosaur, Colorado
FORMATION
Brushy Basin Member, Morrison Formation