10.4" Ornithopod (Valdosaurus) Partial Rib Bone - Isle of Wight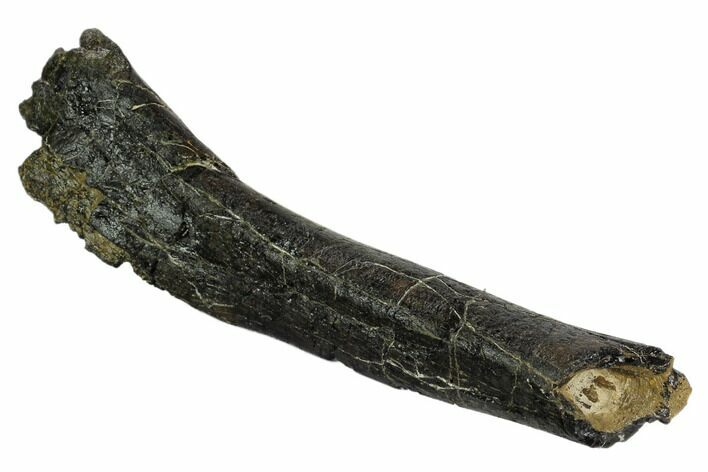 This is a partial rib bone of the Cretaceous age ornithopod, Valdosaurus canaliculatus. It was collected from the Wealden Clays of the Wessex Formation on the Isle of Wight. While complete or near complete bones are rare, water tumbled chunks are often found after they erode out of the cliffs on the isle. There has been some repair work and restoration to this rib bone, however it's in excellent condition considering the location that it was extracted from. Comes with an acrylic display stand.

Valdosaurus was bipedal ornithopod which is known from several partial skeletons and skulls.
It is estimated to have grown up to 13 feet long and had sturdy hind limbs, small, wide hands and a head with an elongated snout. It's teeth suggest it was a herbivore.
SPECIES
Valdosaurus canaliculatus
LOCATION
Isle of Wight, England
FORMATION
Wessex Formation, Wealden Clay