11" Permian Petrified Tree Fern (Tietea) Log - 45 pounds!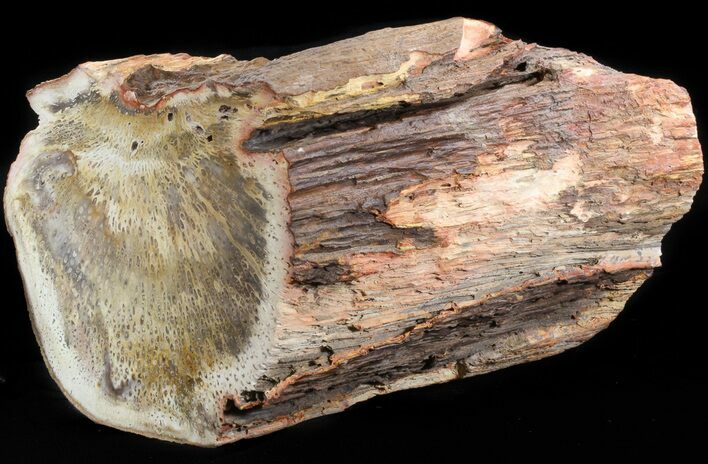 This is a 45 lbs log of the Permian aged tree fern Tietea sigularis from Brazil. One end has been cut and polished to reveal the exquisitely, fossilized internal structure of the plant. The log is 11" long and 8.7" wide. This piece comes from an old collection of petrified wood containing many interesting and hard to obtain varieties that I purchased last year.

Tietea singularis was a Marattialean tree fern from the Late Carboniferous–Permian which grew up to 12m in height.
LOCATION
Maranhao State, Brazil
SIZE
11" long, 8.7" wide, 45 pounds!