12.3" Fossil Shark (Asteracanthus) Dorsal Spine - Giant Specimen!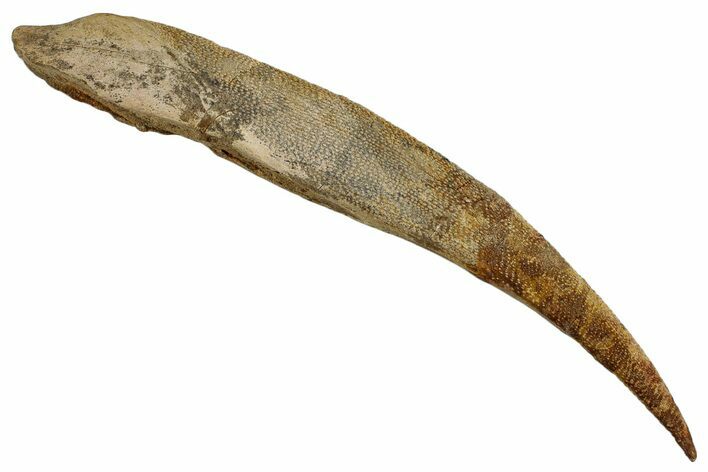 This is a giant, 12.3" long, fossil, dorsal spine of a shark (Asteracanthus ornatissimus). It comes from the Late Cretaceous, Kem Kem Beds near Taouz, Morocco. There are two hybodontiform sharks whose spines are found in this formation with Asteracanthus being the rarer of the two. At over a foot long this spine is absolutely gigantic, by far the largest example I have seen.
It has several repaired cracks along it's length as these spines are fairly delicate and typically are found fractured.
SPECIES
Asteracanthus ornatissimus
LOCATION
Taouz, Kem Kem Basin, Morocco