13.2" Unprepared Sauropod Dorsal Vertebra - Colorado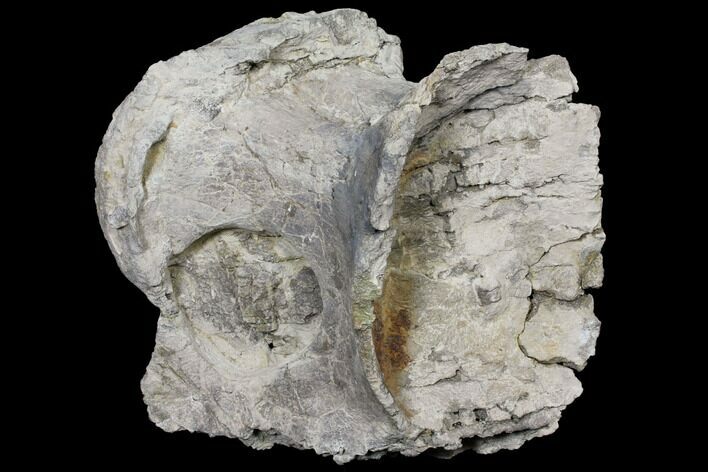 This is a 13.2" long, unprepared, fossil sauropod, dorsal vertebra from the Morrison Formation of Colorado. It is the body (centrum) of the vertebra. The processes are completely absent and the bone has been compressed. This occurred during deposition and fossilization. It is being sold as is and would make a great opportunity to do the preparation yourself. It would also make a nice display of how bones look when they are found.

There are a number of sauropods known from the Morrison Formation. The most common were Camarasaurs, Diplodocids and Apatosaurs, but there are at least a dozen other genera.
SPECIES
Unidentified Sauropod
FORMATION
Morrison Formation