13" Jurassic Crocodile (Steneosaurus) Vertebrae & Scutes - England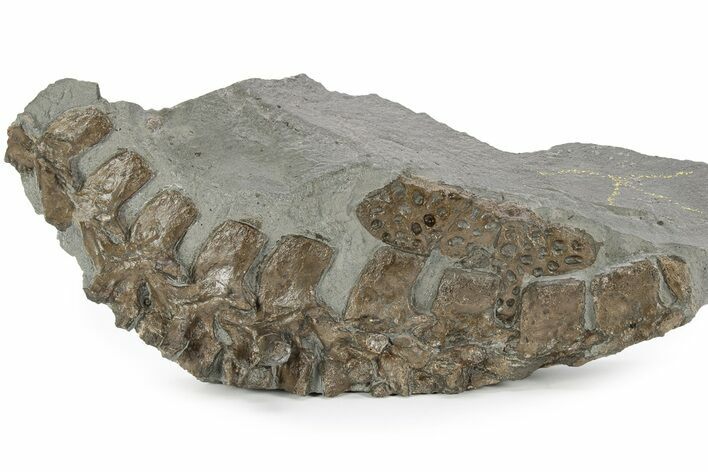 This is a 13.5" long, articulated string of Jurassic crocodile (Steneosaurus bollensis) vertebrae along with a several scutes from North Whitby, England. They have been nicely prepared from the shale that they were found in and come with an acrylic display stand.
Steneosaurus is an extinct genus of teleosaurid crocodyliform from the Early Jurassic to Middle Jurassic. Fossils of Steneosaurus have been found in England, France, Germany, Switzerland and Morocco. Most species grew up to about 10 feet in length.
SPECIES
Steneosaurus bollensis
LOCATION
Port Mulgrave, North Whitby, England