14.1" Woolly Rhino (Coelodonta) Lower Jaw With 5 Molars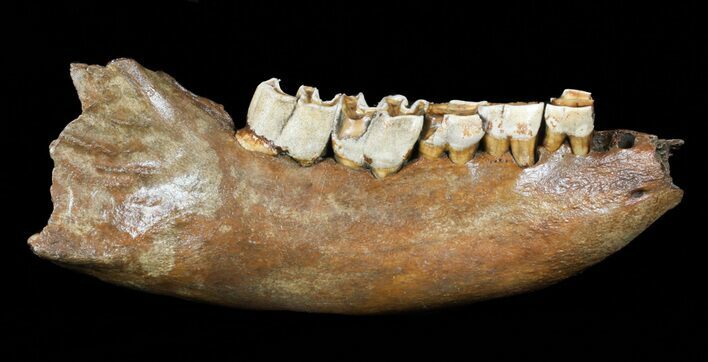 This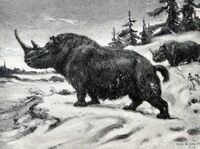 Artists reconstruction of a Woolly Rhino.
is a 14.1" long, well preserved, partial jaw of a Woolly Rhino (Coelodonta antiquitatis) from Siberia. It has five intact and original molars. Comes with a display stand.
The woolly rhinoceros (Coelodonta antiquitatis) is an extinct species of rhinoceros that was common throughout Europe and northern Asia during the Pleistocene epoch. As the last and most derived member of the Pleistocene rhinoceros lineage, the woolly rhinoceros was well adapted to its environment. Stocky limbs and thick woolly fur made it well suited to the steppe-tundra environment that is lived in.
SPECIES
Coelodonta antiquitatis
SIZE
14.1" long, 5.1" tall