14.3" Pennsylvanian Fern Plate - Kentucky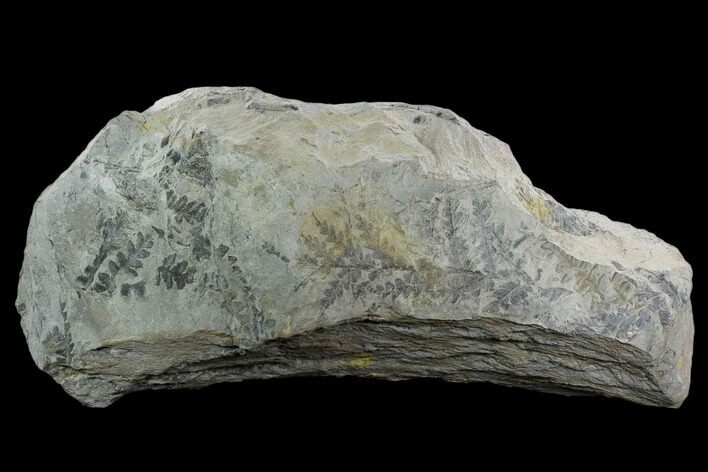 This is a 14.3", fossil Pennsylvanian fern (Alethopteris) plate, from the Breathitt Formation, Leslie County, Kentucky. It contains a collection of stalks, pinnule (branch of leaflets) and leaflets. The longest stem is 4.7" long and has twelve pinnules (branches of leaflets).

Alethopteris is an extinct genus of seed fern. This is to say, ferns that reproduce via seed rather than spores as with most modern ferns. Most were tree like and Alethopteris grew about 20 ft (6m) tall.

Comes with display stand.


SPECIES
Macroneuropteris sp. Neuropteris sp., Pecopteris sp., Sphenopteris sp., Annelida
LOCATION
Leslie County, Kentucky
FORMATION
Breathitt Formation