2.05" Fossil Sauropod Dinosaur (Titanosaur?) Tooth - Morocco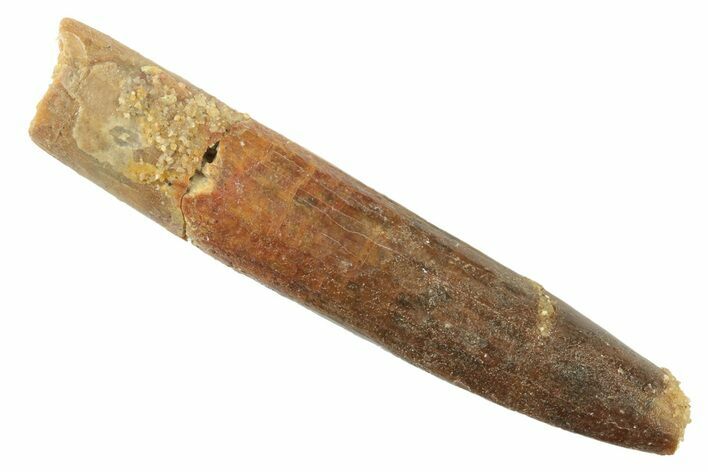 This is a 2.05" long tooth from a Moroccan titanosaur that is currently unidentified. It comes from the Late Cretaceous, Kem Kem Beds of Morocco, home to such meat eating giants as Spinosaurus and Carcharodontosaurus.
There is a repaired crack towards the basal end of this tooth.
SPECIES
Unidentified Titanosaurid
LOCATION
Taouz, Kem Kem Basin, Morocco