2.05" Top Quality Lichid (Hoplolichoides Plautini) Trilobite - Russia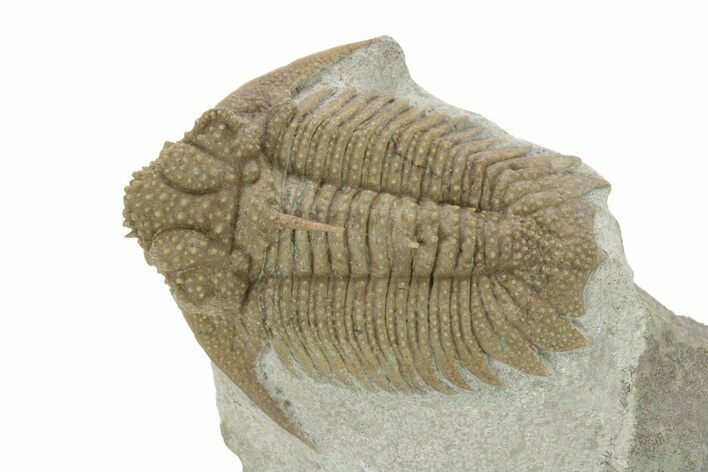 This is a stunning example of a rare lichid (Hoplolichoides plautini) from the St. Petersburg Region of Russia. It is 2.05" long and the preparation is extraordinary. It is covered in hundreds of tubercles as well as having long, curved occipital spine. This specimen has very little restoration, just a few small touchups.
Please note:
Unfortunately, many examples of this species sold in the past were inaccurately restored/enhanced. The spines were artificially elongated to the point where they looked like long needles. Eye facets were also artificially and incorrectly created. You can even find
one example of this on Wikipedia
.
SPECIES
Hoplolichoides plautini (Schmidt, 1885)
LOCATION
Wolchow River, St. Petersburg Region, Russia