2.15" Large Sand Tiger Shark Tooth - Kazakhstan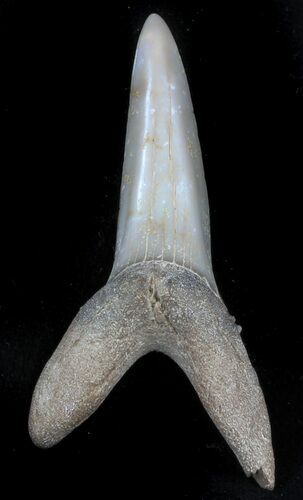 This is a large tooth of Striatolamia macrota a member of Odontaspididae, commonly referred to as Sand Sharks or Sand Tiger Sharks. The tooth has a nice light coloration and was collected from the Eocene aged deposits in Kazakhstan.

Striatolamia lived in the Paleocene and Miocene periods (from 61.7 to 10.3 million years ago) Striatolamia species could reach a lengths of up to about 12 feet in length. The anterior teeth have elongated crowns, with striations on the lingual face and small lateral cusplets. The lateral teeth are smaller and broader, with weaker striations.


SPECIES
Striatolamia macrota
AGE
Eocene

LOCATION
Mangyshlak, Kazakhstan