2.2" Crocodile Jaw Section - Composite Tooth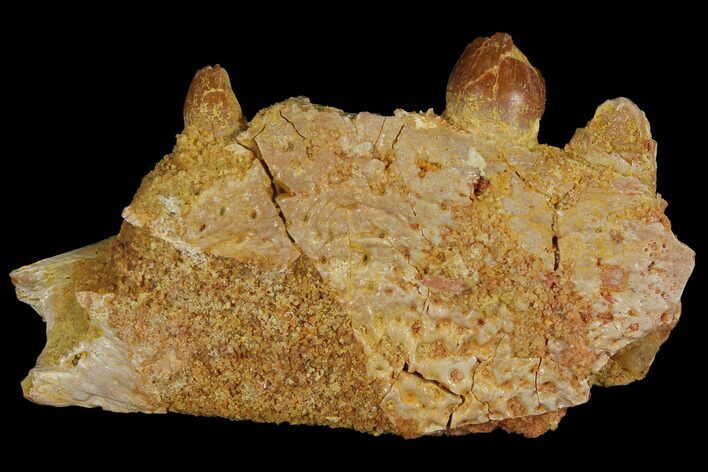 This a composite 2.2" long jaw section of a crocodile from the Kem Kem Basin, Morocco. This specimen displays at least 3 tooth sockets. The two front teeth in this specimen are original to the bone. It is likely that the third tooth also is, but the degree of repair and reconstruction makes it appear to be composite.

While teeth are easy to come by, the geologically active nature of where this specimen was found, makes finding jaw or any bone fragments comparatively rare.

Comes with a display stand.

SPECIES
Unidentified Crocodylimorph
LOCATION
Taouz, Kem Kem Basin, Morocco