2.25" Flying Dicranurus Trilobite - Atchana, Morocco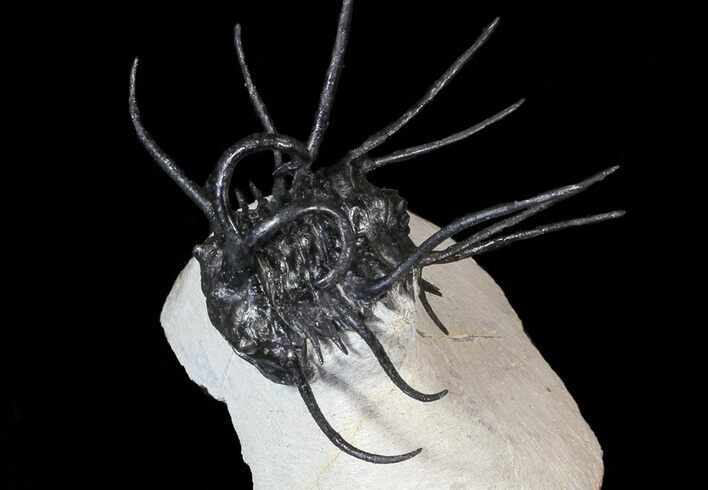 This is bizarre trilobite looks like something you might see in an Alien's movie. It's fittingly name Dicranurus monstrosus. While fakes of this trilobite abound, real examples like this one are rare.

It was quarried from the Lhandar Formation near Atchana, Morocco and nicely prepared. The long spines have been carefully extracted from the rock using air scribes and air abrasives, leaving the trilobite "flying" above the limestone. It measures 3" wide from spine tip to spine tip. There is some minimal restoration to some areas of the the shell on this specimen.
SPECIES
Dicranurus monstrosus
LOCATION
Atchana, Morocco
FORMATION
Lhandar Formation
SIZE
3" wide, 2.25" long including spines