2.35" Polished Fish Coprolite (Fossil Poo) Nodule Half - Scotland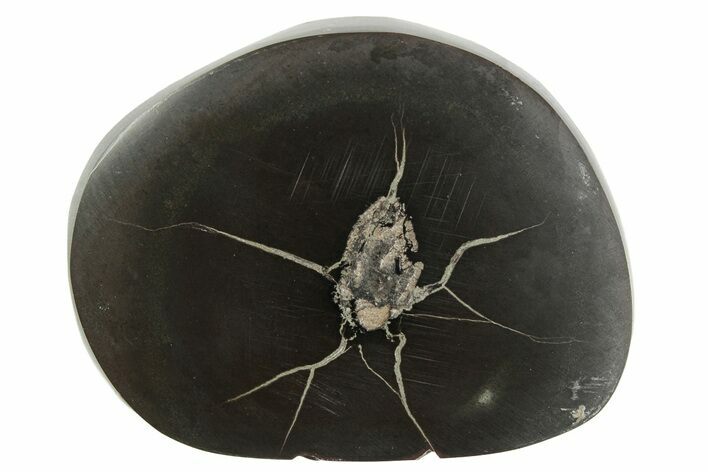 This is a rather unusual fossil, it is a coprolite (fossilized poop) from a large fish. These coprolites are Carboniferous (350 million years old) and are preserved within pyritized nodules. It possibly came from the prehistoric lobe-finned fish, Megalichthys, however identifying fossilized poop down to the species level is nearly impossible, therefore we have left the species as unidentified. The coprolite has been cut in half and highly polished. Some of these specimens have been known to show signs of the fishes meal such as fossilized scales when examined closely.

You will receive the pictured half of the coprolite and an acrylic display stand.
LOCATION
Lothian, Midlothian, Scotland