This Specimen has been sold.
2.4" Fossil Pliosaur (Pliosaurus) Flipper Digit - England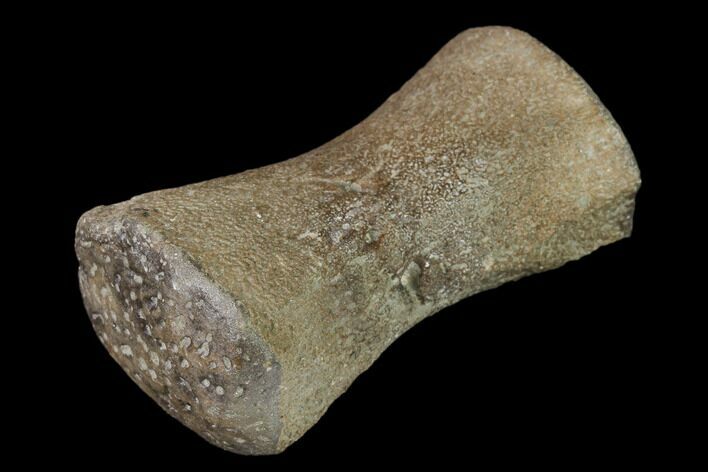 This is a very nice, 2.4" wide flipper digit of the giant Pliosaur (Pliosaurus sp.) from within the Jurassic Ortin Pit of the Oxford Clay of Peterborough, England.
Pliosaurus is a genus of large, carnivorous marine reptile belonging to the Pliosauroidea, a clade of short-necked plesiosaurs. They were an apex predator during the Middle Jurassic period when seas covered Europe.

This is Liopleurodon ferox, a species of Pliosaur from the Late Jurassic of Europe, pencil drawing by Nobu Tamura (http://spinops.blogspot.com).
LOCATION
Orton Pit, North Peterborough, England