2.4" Cretaceous Fish (Saurocephalus) Lower Jaw Section - Kansas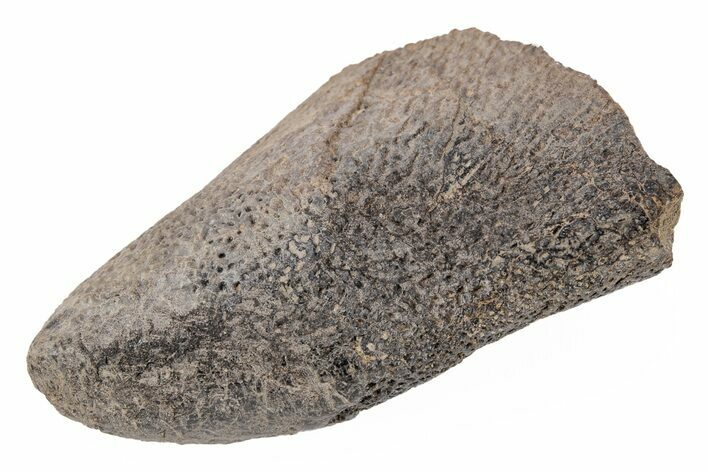 This is a 2.4" fossil Saurocephalus pre-dentary bone from the lower jaw. It was a sword-like projection at the front of the lower jaw.
Saurocephalus is a genus of carnivorous fish that swam the Western Interior Seaway some 80 million years ago. They likely were swift, powerful hunters, behaving like modern barracuda. The seaway filled much of the midwestern United States, and at the time of Saurocephalus stretched north through Canada and into the Arctic Ocean.
The Smoky Hill Chalk Member of the Niobrara Chalk formation is a Cretaceous conservation Lagerstätte, or fossil rich geological formation, known primarily for its exceptionally well-preserved marine reptiles. It outcrops in parts of northwest Kansas, its most famous localities for fossils, and in southeastern Nebraska. Large well-known fossils excavated from the Smoky Hill Chalk include marine reptiles such as plesiosaurs, large bony fish such as
Xiphactinus
, mosasaurs, pterosaurs, and turtles.
SPECIES
Saurocephalus lanciformis
LOCATION
Gove County, Kansas
FORMATION
Niobrara Formation