2.5" Mosasaur Vertebra - North Sulfur River, Texas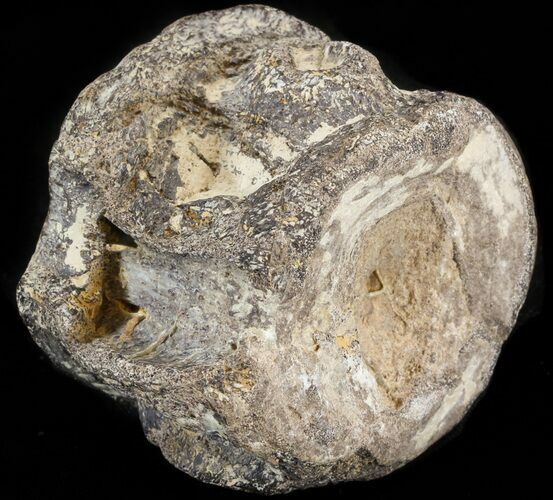 This is a 2.5" wide, vertebra of a Mosasaur from the North Sulfur River in Texas. There are several types of Mosasaurs known from this formation, so identifying an individual vertebra down to a genus or species is difficult.

Mosasaurs are a family of enormous extinct marine reptiles that ruled the seas for 25 million years during the Cretaceous period. Some species including the Mosasaurus could reach lengths in excess of 50 feet and were the apex predator in nearly every part of the seas during their time.
AGE
Late Cretaceous

LOCATION
North Sulfur River, Texas