2.53" Tyrannosaurus (T-Rex) Tooth - Pathological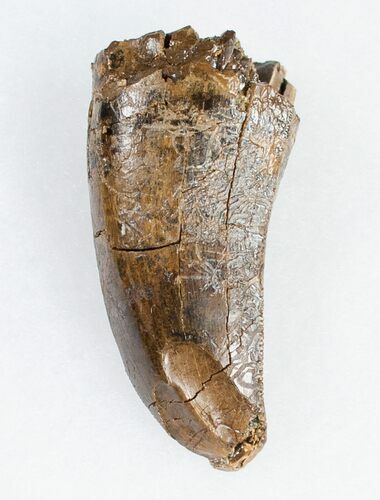 This is a 2.53" long Tyrannosaurus rex (T-Rex) tooth with a RARE double wear facet from the premaxillary teeth above it. It is from the right dentary #1 or #2 position. The tooth is solid with just a few crack repairs and no restoration. The enamel is in fair condition with root etching and while the serrations are worn, most are still visible.

This tooth was collected at a private quarry ("Bone Butte") in Butte County, SD. Comes with a riker mount display case.
SPECIES
Tyrannosaurus rex
LOCATION
"Bone Butte", Butte County, South Dakota
FORMATION
Hell Creek Formation