2.8" Fossil, Eocene Gastropod Cluster - Damery, France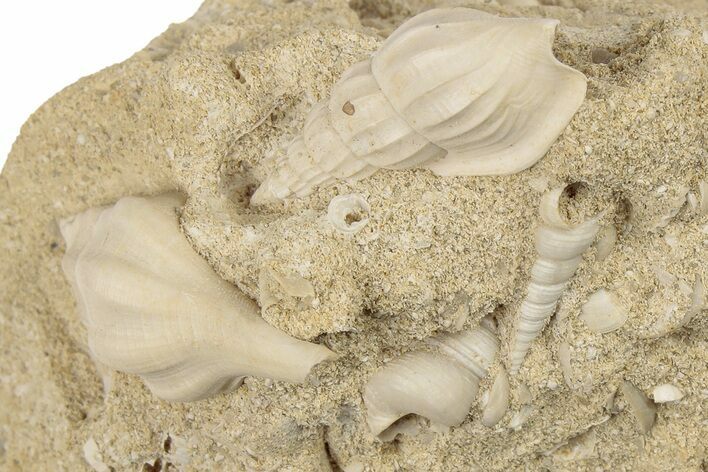 This is a 2.8" tall cluster of four fossil gastropods of varying species collected near Damery, Bordeaux, France. They are Eocene in age (Lutetian Stage), roughly 42-47 million years old. The sandstone has been meticulously prepared to expose the shells from the rock. There are additional shells that haven't been identified from other gastropods and mollusks.
SPECIES
Haustator imbricatarius, Athleta spinosa, Clavilithes rugosus & Rimella fissurella
SIZE
Longest gastropod: 1" long, Rock: 2.8 x 2.3"