2.8" Well Preserved Theropod Toe Bone - Kem Kem Beds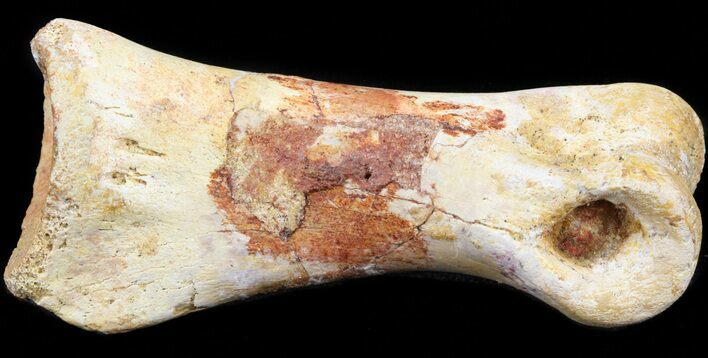 This is a well preserved, 2.8" long toe bone of a unidentified theropod dinosaur from the Kem Kem Beds near Taouz, Morocco. A wide variety of theropod dinosaurus can be found here including Spinosaurus, Carcharodontosaurus, and several smaller raptor like dinosaurs. So little work has been done on these dinosaurs, I'm not going to hazard a guess at what one this toe bone might be from.

It's in excellent condition with almost no surface erosion and just one repaired crack with gap fill in the center of the bone.
LOCATION
Taouz, Kem Kem Basin, Morocco