2.9" Treveropyge Maura (Heliopyge) Trilobite - Great Eyes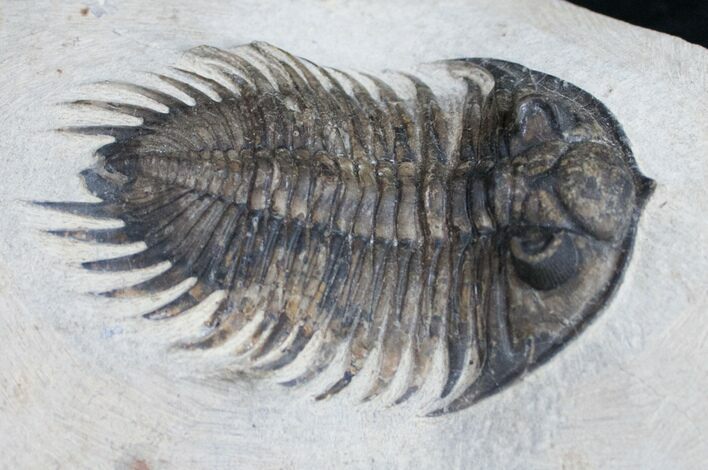 This is a rarely seen Treveropyge maura from Issoumour, Morocco. Not to be confused with the common Coltraenia trilobites which are often mislabeled as Treveropyge. Treveropyge maura species is very tough to find complete. I've also seen this species referred to as Heliopyge which is incorrect.

This specimen is 2.9" long, and has outstanding eye facet preservation. It's nicely prepared and centered on a oval shaped piece of limestone matrix. There are some repaired cracks but no restoration to this specimen.
SPECIES
Treveropyge maura
AGE
Middle Devonian

LOCATION
Issoumour, Morocco