2" Dinosaur (Camarasaurus) Tooth With Feeding Wear - Colorado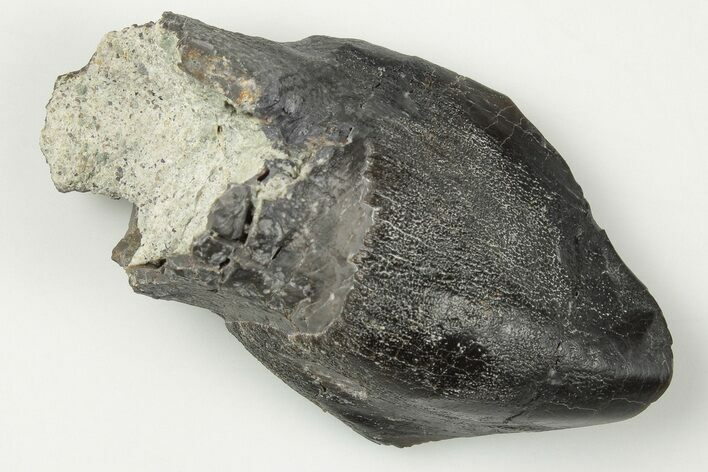 This is a nice 2" tooth of Camarasaurus, a giant sauropod dinosaur from the Morrison Formation in Colorado. It had very distinctive teeth that were designed for eating coarse vegetation. There is some feeding wear visible at the top of the tooth and a small portion of the root is still present.

We collected this tooth this past spring from our partners' private quarry East of Dinosaur, Colorado. There are a few crack repairs with some minor gap fill restoration in the cracks.


SPECIES
Camarasaurus grandis
LOCATION
Dinosaurs Of America Quarry, Dinosaur, Colorado
FORMATION
Morrison Formation