2" Wide Salenia Urchin Fossil - Late Cretaceous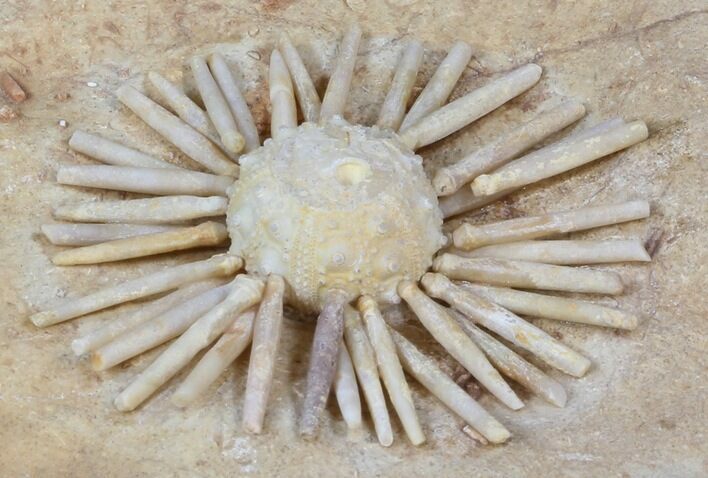 This is a fantastically prepared specimen of a Cretaceous urchin fossil of the species Salenia nutrix. All of the spines have been prepared individually from the limestone it was found in and mounted in a lifelike position. These urchins with spines are always composites because the spines break off from the body very quickly after they die. It's a very aesthetically pleasing and impressive fossil.
The scientific description of the Salenia can be found
here
.
LOCATION
Missour, Morocco
SIZE
2.2" wide on 6.6x5.5" rock