This Specimen has been sold.
3.1" Agate/Chalcedony Replaced Ammonite Fossil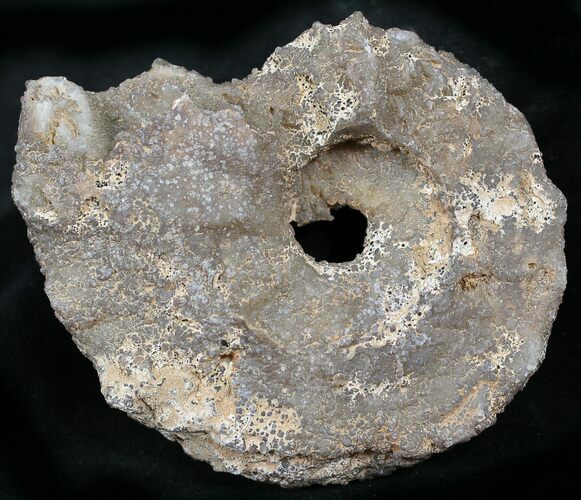 This is an Mammites nodosoides ammonite fossil collected in the area of Goulmima, Morocco. It is preserved as an internal mold that's been naturally replaced by Agate/Chalcedony. These ammonites are Upper Cretaceous (Early Turonian Stage) in age or approximately 90 million years old.
The scientific paper describing this ammonite assemblage can be found at:
http://data.over-blog-kiwi.com/0/52/28/44/ob_159f69_kennedy-et-al-2008-goulmima.pdf
SPECIES
Mammites nodosoides
LOCATION
Near Goulmima, Morocco