3.1" Polished Nautilus From Khenifra, Morocco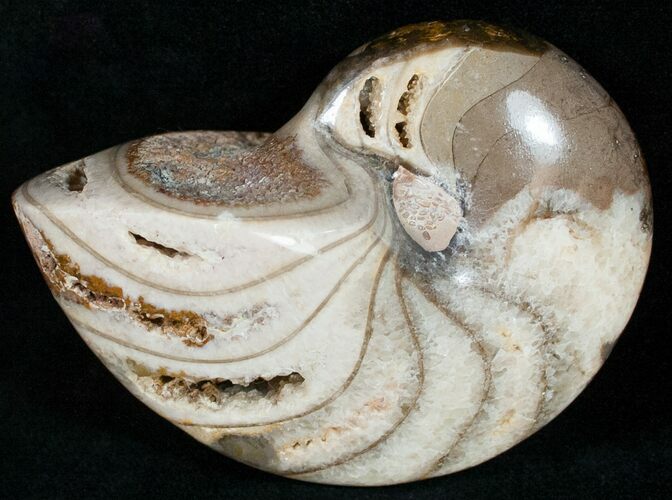 This is a 3.1" wide polished Nautilus fossil collected from the Cretaceous deposits near Khenifra, Morocco. It's the first of this type that I've been able to offer.

Nautilus are predatory mollusks that resembled a squid with a shell. These cephalopods had eyes, tentacles, and spiral shells. They are closely related to ammonites, but unlike ammonites survived the extinction at the end of Cretaceous and still survive to this day.
AGE
Cretaceous

LOCATION
Sidi yahya osaad, Khenifra, Morocco