3.2" Devonian Spiny Shark (Diplacanthus) Fossil - Scotland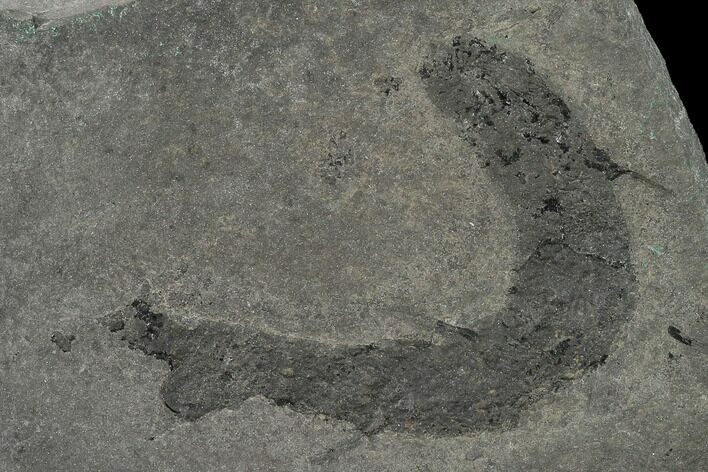 This is a 3.2" long specimen of a Devonian aged spiny shark (class Acanthodian) of the genus Diplacanthus. It was collected from the Upper Caithness Flagstone Group in Caithness, Scotland. This fish is 3.2" long with a straightline measurement, however when compensating for the curve this fish is roughly 4" long. Under magnification, the fine scale (rhomboid platelets) detail is present throughout most of the specimen. Some of the spine detail is still visible, though not all of the spines remained intact/complete.

There are three documented species of diplacanthiforms from the Middle Devonian of Scotland; Diplacanthus crassisimus, Diplacanthus tenuistriatus and Rhadinacanthus (Diplacanthus) longispinus. These diplacanthids were much less common than the lobed-fin fish, Osteolepis panderi. While this specimen does have some excellent detail in spots, the specific identifying characteristics make it difficult to provide an accurate species.


LOCATION
Caithness, Scotland
FORMATION
Upper Caithness Flagstone Group
SIZE
3.2" long (straightline) on 5.7 x 4.9" limestone