3.3" Fossil Fish (Cimolichthys) Skull Section - Kansas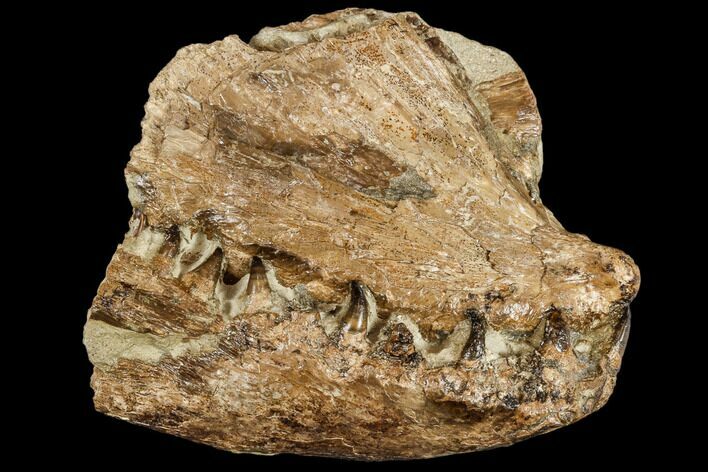 This is a 3.3" fossil fish (Cimolichthys) skull section from the Niobrara Formation, Gove County, Kansas. This interesting, well preserved specimen is the distal, dentary (lower jaw) and maxilla (upper jaw) from the right side of the skull. It contains eight lower and one visible upper tooth.

Cimolichthys is an extinct genus of late Cretaceous fish that is related to modern Lancefish and Lizardfish.‭ ‬Their bodies were covered with large scutes that provided protection against predators.

Comes with an acrylic display stand.
SPECIES
Cimolichthys nepaholica
LOCATION
Gove County, Kansas
FORMATION
Niobrara Formation