3.4" Ordovician, Oncoceratid (Cyrtorizoceras) Fossil - Wisconsin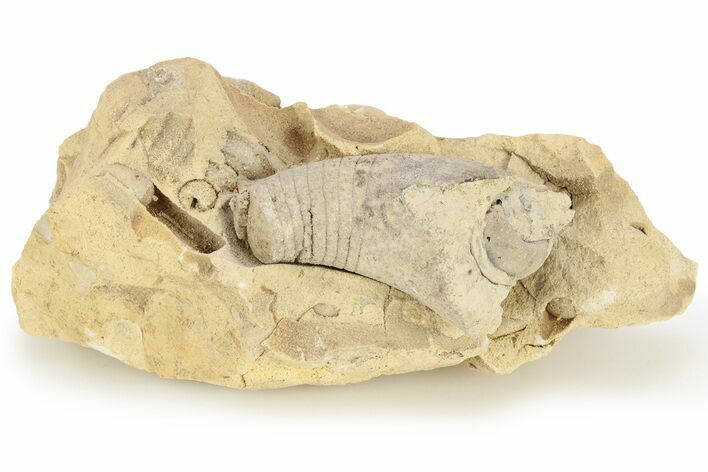 This is a 3.4" long example of Cyrtorizoceras sp. This fossil is part of a collection from the Grand Detour Formation in Rock County, Wisconsin. Cyrtorizoceras was an oncoceratid, a curve-shelled nautiloid cephalopod. This specimen is a partial shell found embedded in stone. Cyrtorizoceras is a nautiloid and related to Onioceras, commonly found in the Grand Detour formation.

The cephalopod shell fossil is removable from the surrounding stone.

SPECIES
Cyrtorizoceras aff. minneapolis
AGE
Ordovician

LOCATION
Rock County, Wisconsin
FORMATION
Grand Detour Formation