3.5" Pleistocene Aged Fossil Horse Tooth - Kansas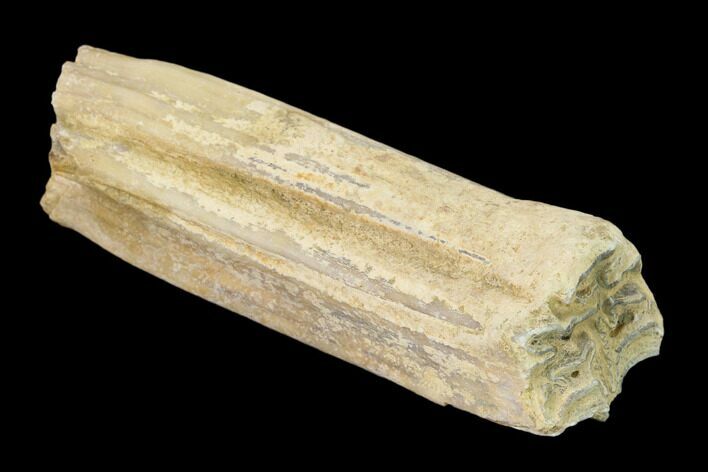 This is a 3.5", Pleistocene aged, fossil horse (Equus scotti) tooth collected from the Arkansas River in Sedgwick County, Kansas.

Horses evolved in the Americas and spread to Asia and Europe. There are a number of species described from the fossil record in North America and their relationship is still being debated.
AGE
Pleistocene

LOCATION
Arkansas River Alluvium, Sedgwick County, Kansas