3.7" Jurassic Ammonite (Parkinsonia) - France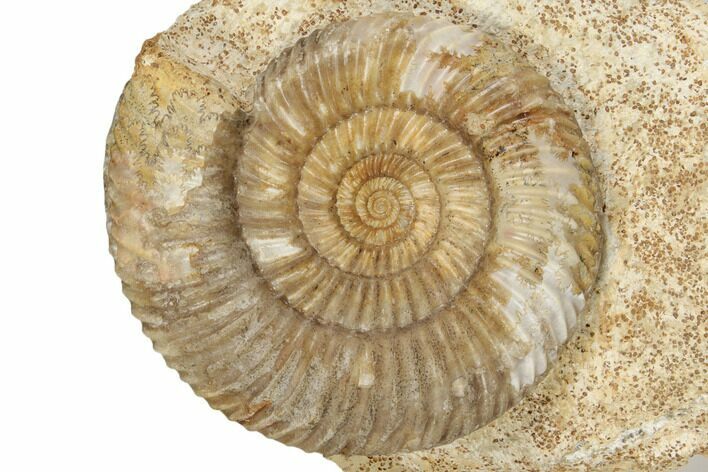 This is a very beautiful, 3.7" wide Parkinsonia ammonite from Fresney, France. This Jurassic aged ammonite is still partially embedded in the rock from which it was removed from. The base of the rock has been cut flat so that it stands on its own accord.
SIZE
Ammonite: 3.7" wide, Rock: 4.6 x 4.5"