3.9" Cut & Polished, Hematite Replaced Ammonite Fossil - Morocco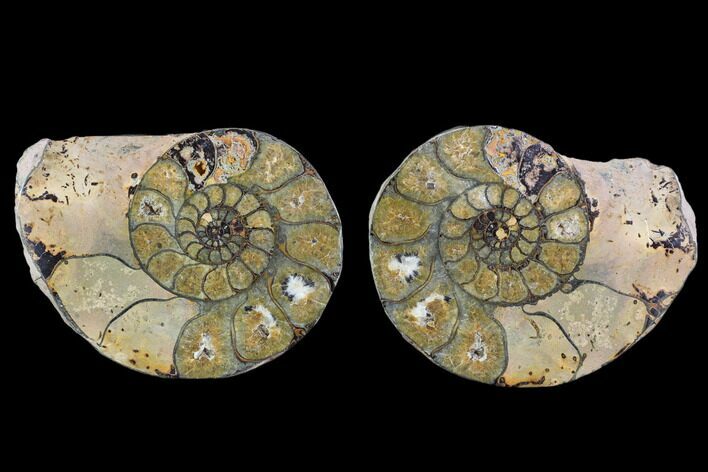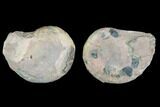 This is a beautiful, hematite replaced ammonite fossil collected near Goulmima, Morocco. It's been sliced in half and polished to a mirror finish, revealing the beautiful inner chamber detail. Comes with an acrylic display stand for each half.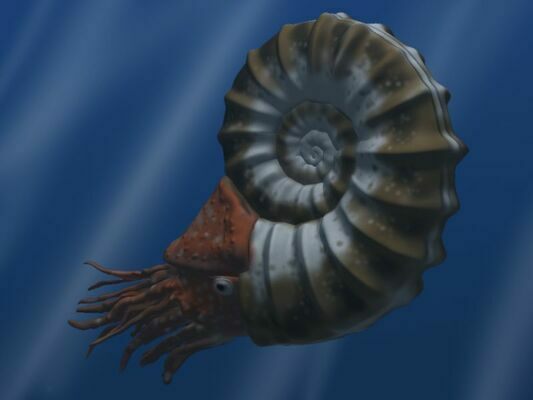 Ammonites
were predatory mollusks that resembled a squid with a shell. These cephalopods had eyes, tentacles, and spiral shells. They are more closely related to a living octopus, though the shells resemble that of a nautilus. Ammonites appeared in the fossil record about 240 million years ago and they barely survived several major extinction events. The last lineages disappeared 65 million years ago at the end of the Cretaceous.
Hematite is a fairly common mineral, typically responsible for the red-brown coloration that can be found in other minerals and rocks. The chemical composition of hematite is Fe2O3, occasionally containing small amounts of titanium (variable formula (Fe,Ti)2O3). Much of the time, non-crystalline hematite specimens are the result of a transformation from limonite following loss of water.
AGE
Cretaceous