This Specimen has been sold.
3 Inch Agatized Belemnite Fossil - Polished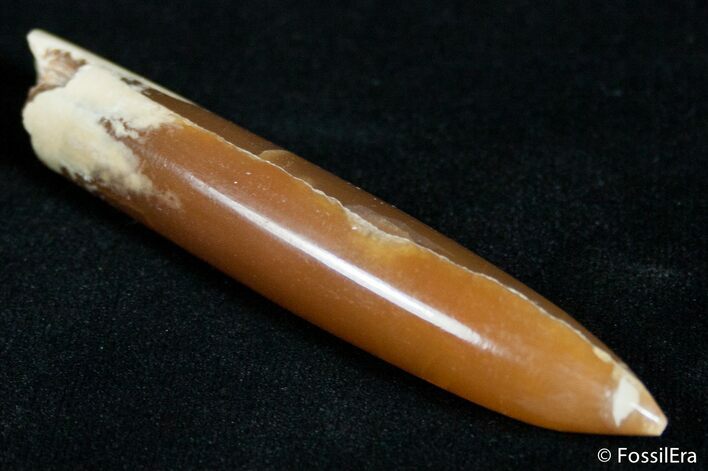 This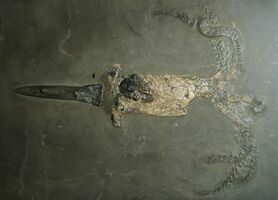 A complete belemnite showing soft parts preserved in a German museum. Photo by
Ghedoghedo
is an "agatized" belemnite fossil which has been polished. It is Middle Jurassic in age from Russia.
A belemnite is an extinct type of cephalopod, basically a squid with a shell. They went extinct during the Upper Cretaceous period.
SPECIES
Cylindroteuthis oweni
AGE
Middle Jurassic

LOCATION
Rizan region, Russia