3D Prepped Fossil Crab Pulalius From Washington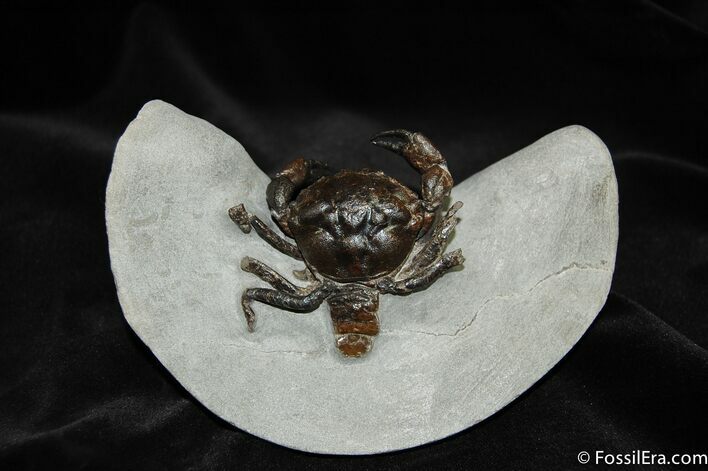 This is a spectacularly prepared example of the Eocene aged fossil crab Pulalius vulgaris. These crabs are found within hard concretions or nodules that whether out of the cliffs and stream banks in Southern Washington.
Preparing these concretions is a time consuming and skilled task due to the hardness of the matrix. To be able to prepare one with free standing claws like this one takes a true master and easily over a dozen hours of work. I've collected and seen dozens of Pulalius myself over the years and this is one of the best if not the best prepared example I have seen.
There is some minor restoration on the the fingers of the claws, the bend of the left claw and flakes on the underside of the crab projecting back behind it.
Below is an example of a Pulalius vulgaris in a concretion, after it has been broken open with a sledge hammer before preparation.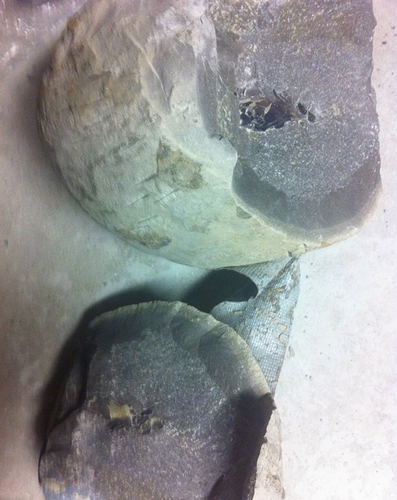 SPECIES
Pulalius vulgaris
AGE
Late Eocene

LOCATION
Porter, Washington
FORMATION
Lincoln Creek Formation
SIZE
Crab 2.45" wide, carapace 1.52" wide