4.1" Grammoceras Ammonite - France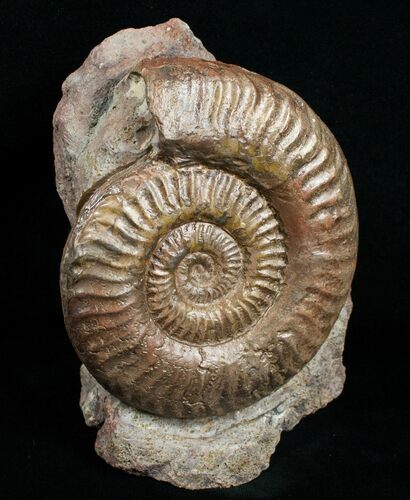 Unlike the widely available ammonites from Madagascar and Morocco, French ammonites are rarely seen on the market but no less impressive.

This is a beautiful Pseudogrammoceras from the Rhône-Alpes region of France. It's 4.2 inches wide and has been prepared so that it stands upright on a block of reddish limestone matrix.
LOCATION
Rhône-Alpes Region, France