4.2" Oligocene Horse (Mesohippus) Lower Jaws - South Dakota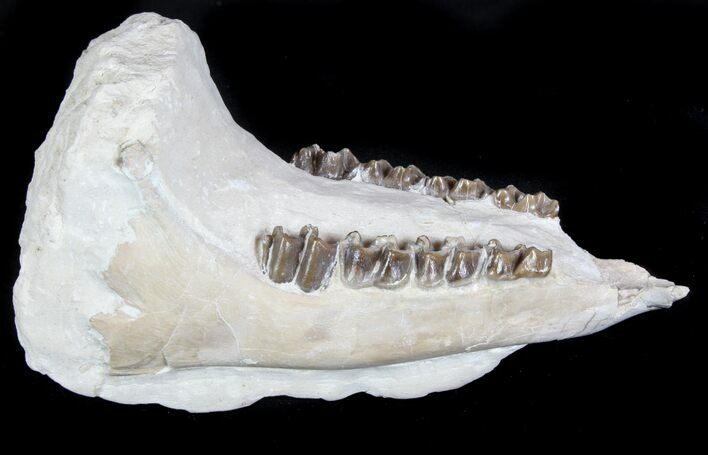 This is a nicely prepared, mostly complete lower jaw of a primitive, Oligocene aged horse Mesohippus bairdi. It was collected from the White River Badlands in Pennington County, SD. The piece has been prepared with both sides of the lower jaw visible and stands up nicely without the need for a display stand.
This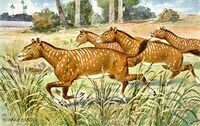 Artists reconstruction of Mesohippus.
is a molar from the primitive horse Mesohippus. It comes from the Scenic Member of the Brule Formation in South Dakota making it around 32 million years old.
SPECIES
Mesohippus bairdi
LOCATION
Pennington County, South Dakota
FORMATION
Brule Formation, Scenic Member
SIZE
Jaws 4.3" long, entire piece 4.9" long