4.4" Partial Theropod Dinosaur Ilium - Kem Kem Beds, Morocco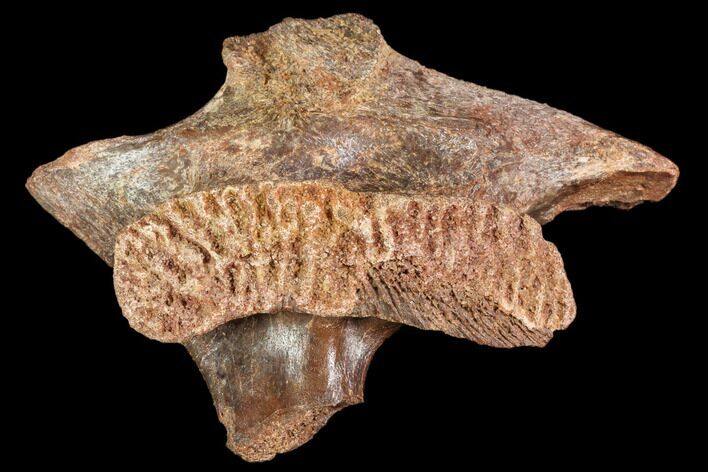 This is a 4.4" section of fossil theropod Ilium from the Kem Kem Beds, Morocco.
The ilium is part of the pelvis. This specimen is the part that attaches to the sacrum and would have an identical counterpart on the other side. It is missing one of the attachments point for the pubis but is in excellent condition. The deep, relatively sharp sutures indicate that this ilium is from a juvenile.
SPECIES
Unidentified Theropod
AGE
Late Cretaceous

LOCATION
Kem Kem Basin, Morocco