4.5" Bumpy Hoploscaphites spedini - South Dakota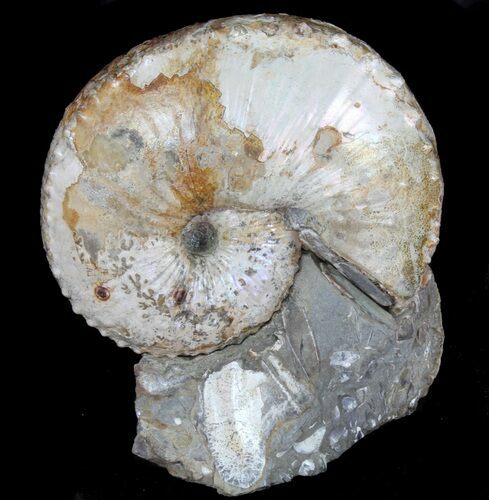 This is a rare, Hoploscaphites spedini from the Fox Hills Formation of South Dakota. It's 4.5" wide and the hard concretion surrounding it has been meticulously prepared to leave it on a free standing base of rock. The shell has a natural, mother-of-pearl look to it and the distinctive nodes of the ammonite are in great shape.

These 70 million year old ammonites lived when South Dakota was a shallow inland sea. It was found preserved in a concretion that was split open. It then had to be hand prepared to remove the hard rock surrounding it from the shell, a very time consuming task.
SPECIES
Hoploscaphites spedini
FORMATION
Fox Hills Formation