4.5" Crusher Fish (Eodiaphyodus) Mouth Plates - Morocco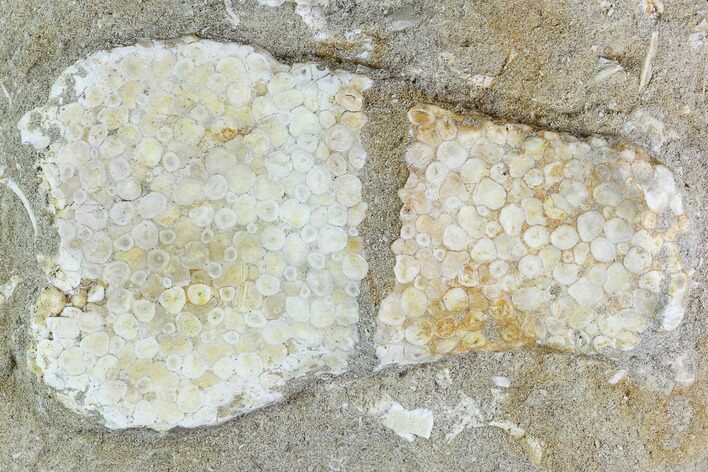 This is a 4.5" fish crush plate (Eodiaphyodus) from the Phosphate Deposits Khouribga, Morocco. This is a part of the jaw of a fish that is used to crush marine invertebrates. Eodiaphyodus is a genus of fish that have crushing teeth instead of cutting teeth. It aids in feeding on mollusks and crustaceans like crabs. It remains in the rock in which it fossilized.

Comes with an acrylic stand.


AGE
Upper Cretaceous

LOCATION
Oulad Abdoun Basin, Morocco
FORMATION
Phosphate Deposits
SIZE
4.5" plate, 6.2 x 4.2" rock