4.6" Rough Colombian Copal (Young Amber)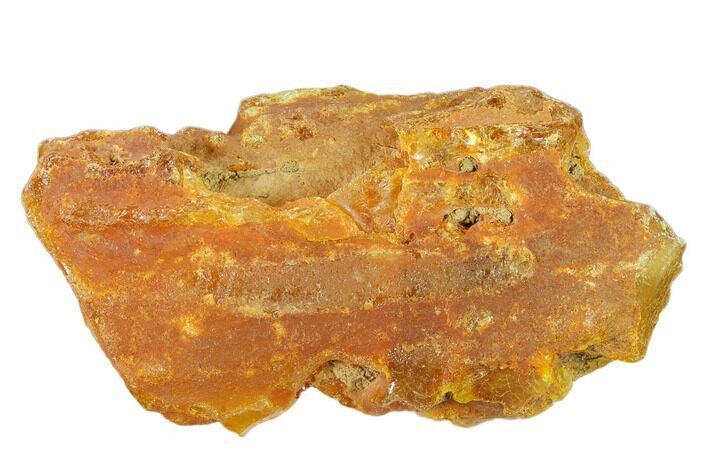 This is a rough piece of copal collected from Colombia. The copal itself is yellow-orange in color and makes for excellent polishing material.

Copal is the name for young amber. Amber is fossilized tree resin which frequently contains inclusions such as plant matter, fungi and insects. This copal comes from Colombia and based off of the color and hardness, is believed to be Pleistocene to Pliocene (~2-3 million years ) in age. Depending on the region of Colombia that copal/amber comes from, some specimens may be upwards of 16 million years old.

There are several trees that produced resin throughout Colombia during this time period, including Jotaba trees, Kauri Gum trees, Algarroba trees and various species of Hymenaea courbaril trees.