4.8" Partial, Fossil Salamander (Chelotriton) - Gracanica, Bosnia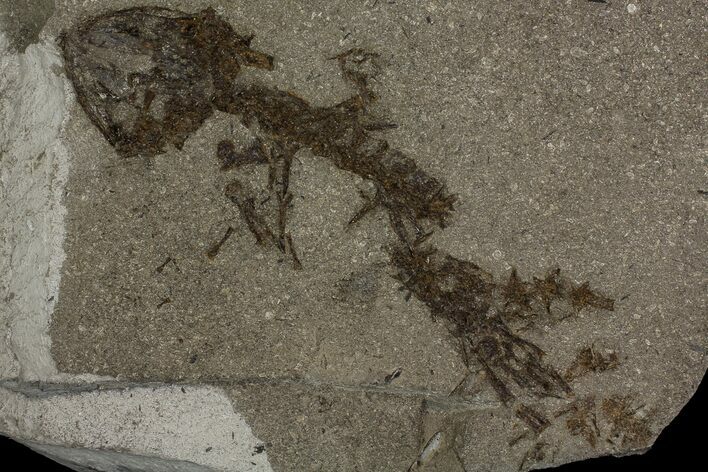 This is a partial, Miocene aged fossil salamander (Chelotriton paradoxus) from Bosnia-Herzegovina. The partial is 4.8" long with the tail running off of the rock. Both the positive and negative split of the fossil is included.

Chelotriton is an extinct salamander that closely resembles two living salamanders Tylototriton and Echinotriton.

SPECIES
Chelotriton paradoxus
LOCATION
Gracanica, Bosnia
SIZE
4.8" Salamander, 5.5x4.7" rock