4.8" Struthiomimus Phalange (Toe Bone) With Stand - Montana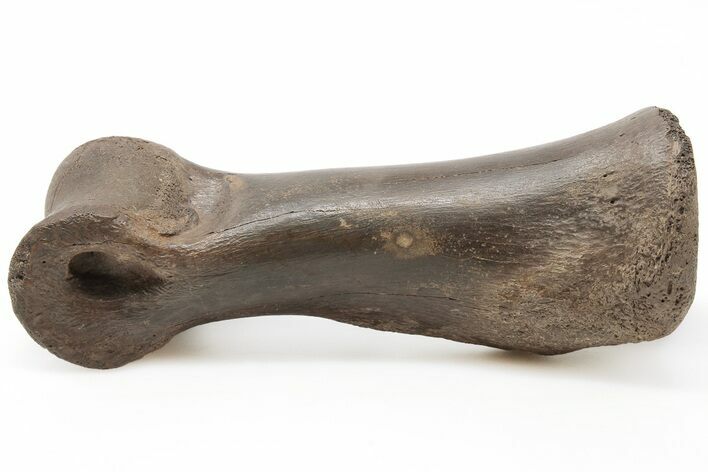 This is a nicely preserved 4.8" long theropod (Struthiomimus) phalange (toe bone) from the Hell Creek Formation of South Dakota. The bone is in impeccable condition with exquisite preservation. There are a couple minor areas of gap fill restoration at both the proximal and distal points of articulation. Aside from that, this is one of the nicest bones around. The phalange is accompanied by a custom display stand.

Struthiomimus was a long-legged, bipedal, ostrich-like dinosaur with a toothless beak. It is estimated that they could reach a size of approximately 13 feet in length. It's thought that due to their abundance they must have been herbivorous or, more likely omnivorous.


SPECIES
Struthiomimus sp.
FORMATION
Hell Creek Formation