4.9" Polished Iguanodon Bone - Isle Of Wight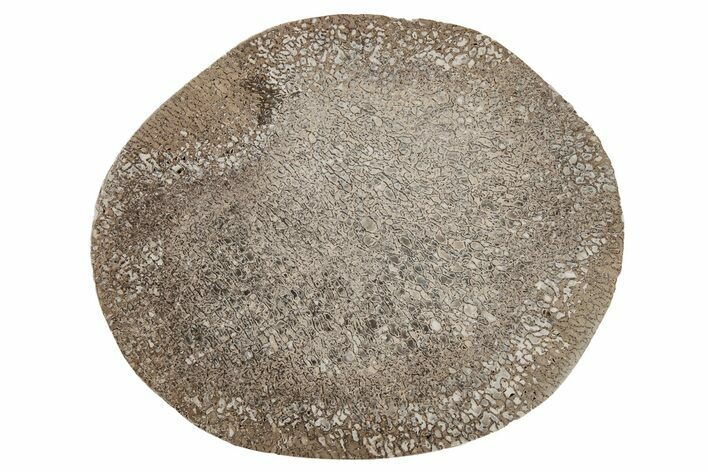 This is a 4.9" wide slab of polished, Iguanodon bone showing stunning internal cell structure. It was collected from the Lower Cretaceous, Wealden Clay Formation on the Isle of Wight. While complete or near complete bones are rare, water tumbled chunks are often found after they erode out of the cliffs on the isle. This specimen has a small area that was replaced by iron pyrite.
Comes with an acrylic display stand.


Iguanodon is a large bi-pedal dinosaur which has the distinction of being only the second dinosaur formally named. It was a bulky herbivore which may have reached sizes of up to 40 feet in length. The name is derived from 'Iguana', a modern reptile, and 'don' meaning tooth. There was once thought to be two species of Iguanodon on the Isle of Wight, but one species has been moved off into another genus.
LOCATION
Isle of Wight, UK
SIZE
4.9" wide, 4.1" tall, .28" thick