4" Large & Detailed Pecopteris Frond - Mazon Creek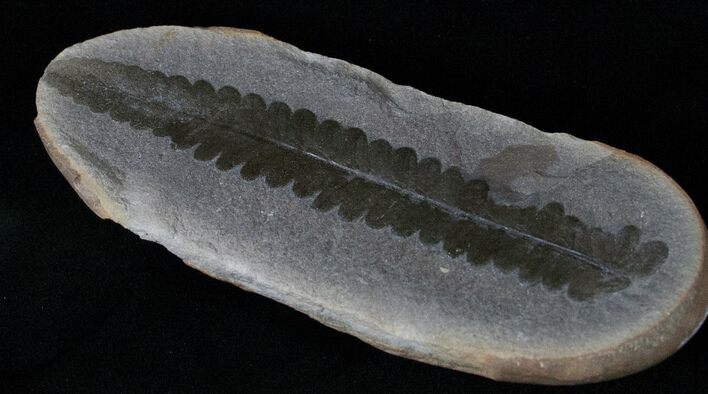 This is a nicely defined fossil front of the fern, Pecopteris sp. preserved inside a ironstone nodule that has been split open. It comes from the famous Mazon Creek Lagerstätte. These ironstone nodules have been collected for decades from the spoil heaps of abandoned coil mines near Coal City, Illinois.

This example is the positive impression and is 4" long. The size and quality is in the top 1% for these fossils.

LOCATION
Coal City, Illinois
FORMATION
Francis Creek Shale, Carbondale Formation