5.1" Nodosaur (Panoplosaurus) Vertebrae With Stand - Montana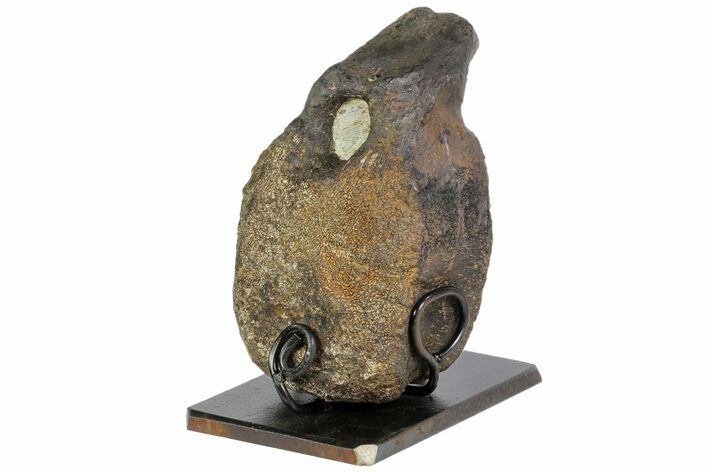 This is a 5.1" tall vertebrae of a Nodosaur (Panoplosaurus) from the Two Medicine Formation of Montana. It's a very solid, heavy bone with the neural canal and lower part of the process still present. There is some repair and crack will restoration on the process.
Panoplosaurus (meaning "completely armoured lizard") is a genus of nodosaurid dinosaur. Panoplosaurus was 5 to 7 metres (16 to 23 ft) long, around 2 metres (6.6 ft) tall. It was heavily armoured, even by the standards of other nodosaurs, probably with traverse bands of studded plates covering its back and tail, although the tail likely lacked the club found in ankylosaurids.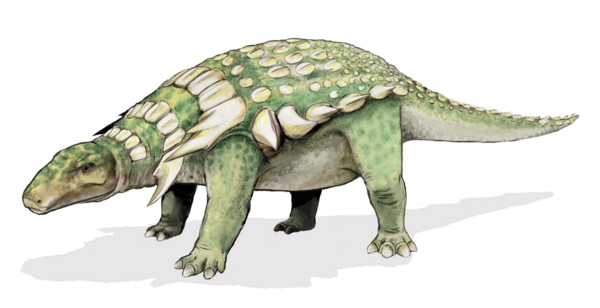 LOCATION
Pondera County, Montana
FORMATION
Two Medicine Formation, Judith River Group
SIZE
5.1" tall, 2.6" long, 2.7" wide