7.5" Pennsylvanian, Fossil Moss (Lepidodendron) Plate - Alabama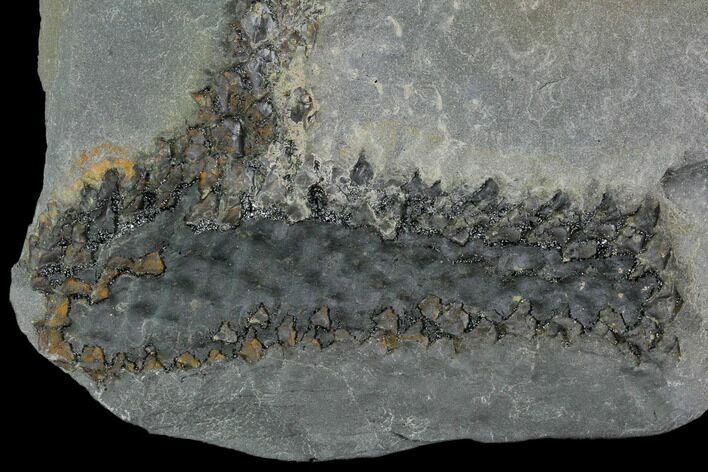 This is a fossil fern (Lepidodendron), from the Pottsville Formation, Alabama. This beautiful specimen is a portion of 2 trunks of this unique plant. The longest section is 5.4". It is so well preserved some plant material remains. It is easy to see why it was called the scale tree.

Lepidodendron, also called scale trees, is a genus of extinct, primitive, vascular, tree-like plants most closely related to gill worts and and club mosses, that grew up to 30m (98 ft) and had trunks a meter (3.2 ft) in diameter.

Comes with an acrylic stand.
SPECIES
Lepidodendron sp.
LOCATION
Cumberland Plateau, Alabama
FORMATION
Pottsville Formation
SIZE
5.4", 7.5 x 5.5" Rock