5.6" Cretaceous Crocodile Vertebra - Morocco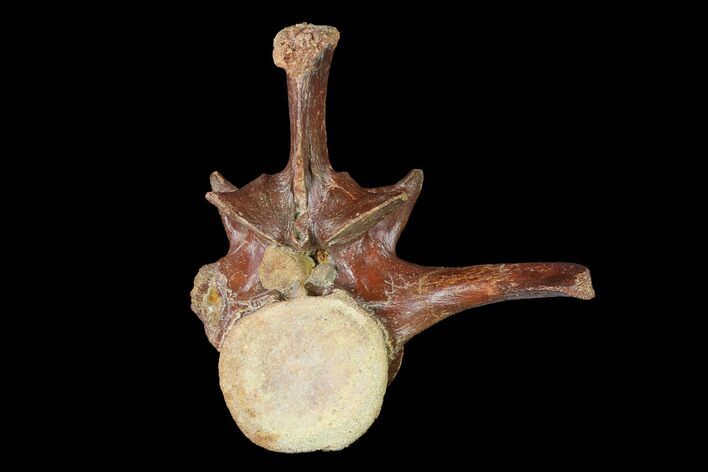 This is a large, early Cretaceous aged fossil vertebra that was collected from the Kem Kem Beds of Ksar-es-Souk, Morocco. The only repairs present are two cracks through one of the transverse processes. The opposite process wasn't recovered. The articular facets and neural process are still in excellent condition.
Quite often, crocodile bones and teeth from this location are labeled as Sarchosucus (The Super Croc) to make them easier to sell. There were several crocodile species living alongside each other in the Kem Kem Basin and unless the
fossils
are "super sized", in most cases they likely didn't come from Sarchosucus.
SPECIES
Unidentified Crocodile
LOCATION
Ksar-es-Souk, Morocco
FORMATION
Tegana Formation
SIZE
5.6" tall, 5.6" wide, 2.9" thick