5.6" Lytoceras Ammonite - Great Suture Pattern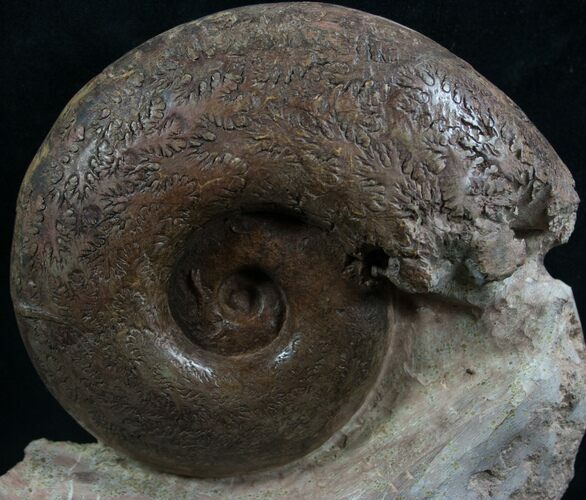 This is a 5.6" wide Lytoceras jurensis ammonite collected from a quarry near Belmont, France. It displays a wonderfully defined suture pattern, and the matrix has been sculpted so that it is presented beautifully. It's Lower Jurassic (Toarcian Stage) in age or approximately 180 million years old. These French ammonites are far harder to acquire than the specimens out of Madagascar and Morocco. It does have some color enhancement to darken the shell, improve contrast and make it more aesthetically pleasing.

All around a beautiful display piece.

SPECIES
Lytoceras jurensis